1. ABOUT
Hotel Smeraldo is a family-owned business founded over 35 years ago, with the objective to invest in the Lugnano tourism region, where the family grew up. The hotel is known for holidays among friends and family, great Italian food with an innovative cuisine and its relaxing atmosphere close to nature.
Convinced that the longevity of the business is linked to having a positive economic, environmental, social and cultural impact, the hotel launched 'Verde Smeraldo' ('Green Smeraldo') to guide the sustainability strategy of the hotel.
They also believe sustainability is playing an increasingly important role in influencing individual choices, especially with new generations of travellers.
2. PROJECT
The hotel calculated its carbon emissions and assessed which areas to focus the initiatives. They already have sustainability initiatives in place that generate a positive impact. For example, they invested in thermal solar panels for hot water, automatic shutdown for air conditioning, water saving taps or have banned plastic straws.
In 2022, the hotel was looking to launch new initiatives and to further engage staff and guests on their commitments and activities. We helped the hotel communicate their sustainability journey from past, present and into future plans. The objective was to get staff involved on the hotel's journey with everyday actions, inviting them to participate further and provide feedback.
We used storytelling to make the content more engaging and the technicality easier to understand. We also helped the hotel communicate the initiatives externally to guests on the hotel website.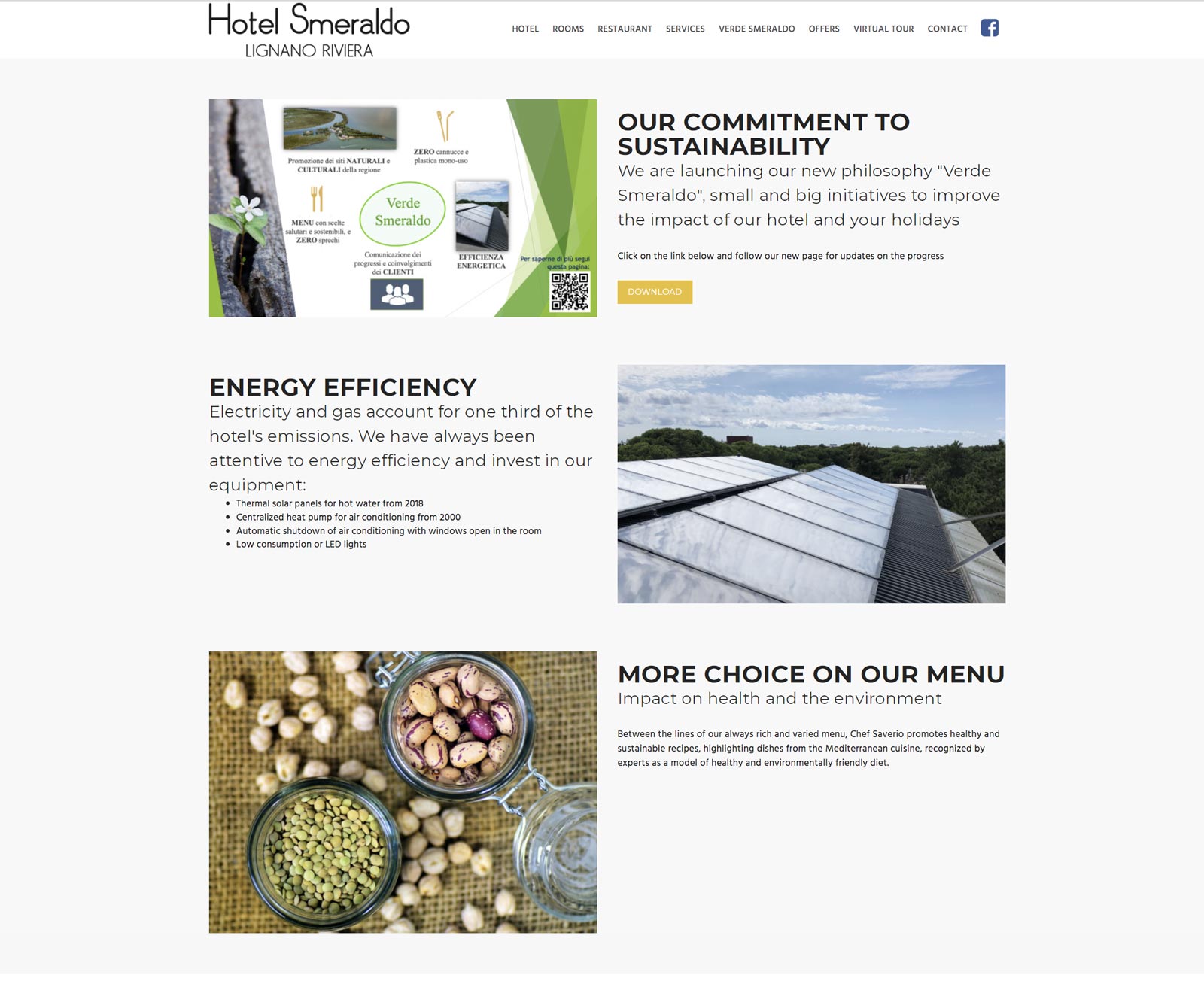 Project Details
Client: Hotel Smeraldo
Date: 20/05/2022
labelV worked with Hotel Smeraldo to help the hotel communicate about their sustainability initiatives and progress and to engage staff and guests on their sustainability journey.