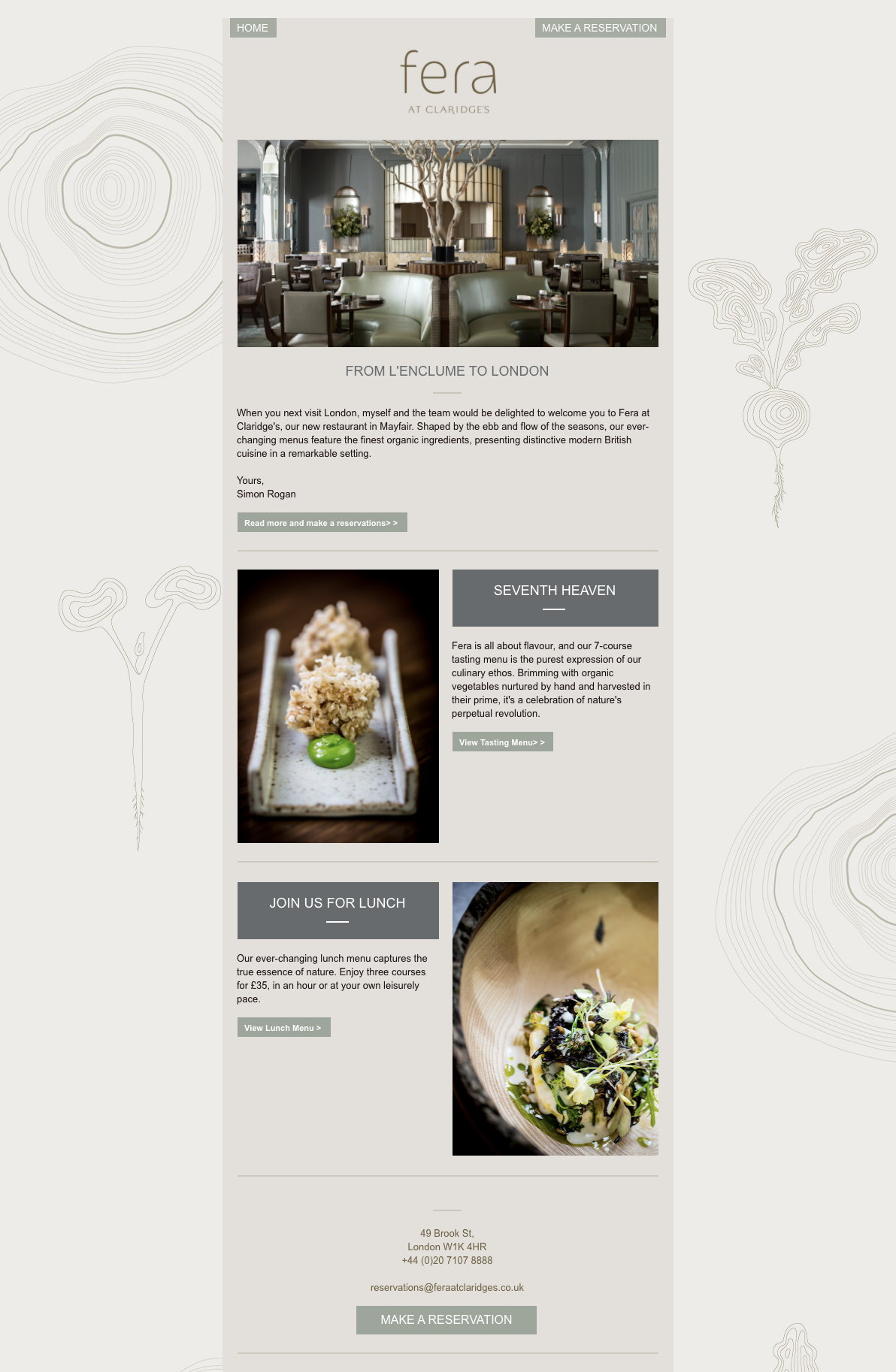 About
"Dynamic dining inspired by nature"
Fera launched in May 2014 at Claridge's, under Chef Simon Rogan from iconic restaurant l'Enclume. It was rapidly awarded a Michelin star in May 2015 and named Best New Restaurant at the 2015 Tatler awards.
The philosophy for Simon Rogan revolves around fresh, local and seasonal ingredients, where each dish is about the balance, the rhythm and the flavours. The tasting menu is a journey into textures and the fragrances of the surrounding natural world.
Visuals that respect the ingredients. Putting them forward in the background, they become the dancers of our dishes. It all starts at the farm, the source, and how they are produced to then be transformed with elegance and simplicity to deliver culinary experiences that will ground us back to our own roots.
Project Details
Client: Fera at Claridge's
Date: 22/03/2014
Fera opens at Claridge's in 2014 "dynamic dining inspired by nature"